Chemical Free Homemade Foaming Hand soap

The article contains affiliate links. Thank you for helping to support our little family.
After many requests and a few botched batches of homemade hand soap made using my previous recipe, I am finally posting my newest and current recipe for our family's hand soap.
For the record, I did not have any issues with my old recipe, we used that recipe and that hand soap for a very long time. But, this newer recipe is so simple and so fast to make it t

akes

the cake!
I know we are all pressed for time with our busy schedules, so I hope you will enjoy the ease of this hand soap as much as I do.
Here is what you will need:
Empty Foaming Soap Bottles (I have one for each sink and I use THESE
)
Dr. Bronner's Pure Castile Soap (I prefer the Baby soap, as it is the unscented soap and I get mine HERE
.)
Essential Oils for scent and cleansing properties (I use Young Living Thieves essential oil due to the cleansing power and you can get that HERE. Peppermint and/or Lemo

n eo are also great options.

)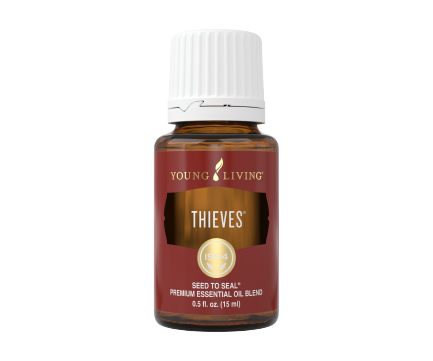 Here is the recipe:
*Put 2 tbsp of Dr. Bronner's soap in the emp

ty foaming soap bottle
*Add 10 drops of essensti

al oil
*Fill th

e rest of the bottle with water, shake a bit to mix
That's it! You're done! You'll be SO happy with this soap and how simple and fast you can make it

!
The Dr. Bronner's comes in 16-32oz bottles, so you'll be able to make many, many batches of this soap.

A

nd one 15ml bottle of Thieves essential oil has roughly 240 drops, giving you about 24 bottles

of soap (if you're not using your Thieves oil for other purposes).
A side no
te: My family uses this same recipe for body wash as well, but instead of Thieves essential oil we use 10 drops of Gentle Baby, Tea Tree, Patchouli, Orange or other fresh smelling essential oil. We even make our own baby head

-

to

-

toe wash using this recipe. Lavender

or Sleepize essential oils are great for baby's night time bath wash.
If you're just getting started with essential oils I recommend the Premium Starter Kit. You can get th

at here:
https://www.youngliving.com/vo/#/signup/new-start?sponsorid=1635458&enrollerid=1635458&isocountrycode=US&culture=en-US&type=member
If you don't know anything about essential oils feel free to contact me for

some

education.